Our expertise
The delicious and well-known scallop confit has built the Courtin canning factory's reputation.
The scallop confit is a flagship of the Breton cuisine and has played an important part in the cannery's recognition.
In 1893, Mrs Courtin invented the scallop confit with churn butter as she was inspired by the well-known duck confit, a famous product from the Southwest of France. Her recipe was immediately a huge success in Concarneau and it has never changed since then.
So how did Mrs Courtin made the famous scallop confit? She cooked the scallops with fresh churned butter in a saucepan and then let it sit in a big stoneware pot in a fridge. The scallops will get candied for 10 to 12 days. Then, she cooked again the scallops with churn butter, onions and bread.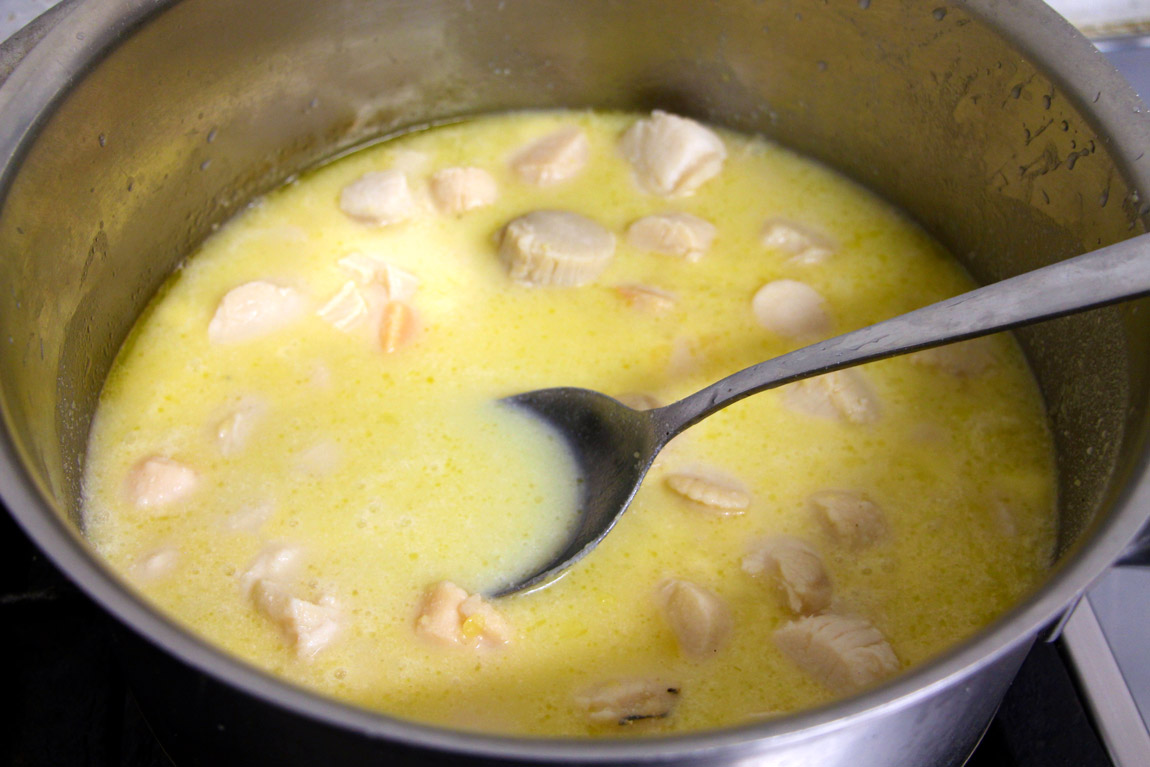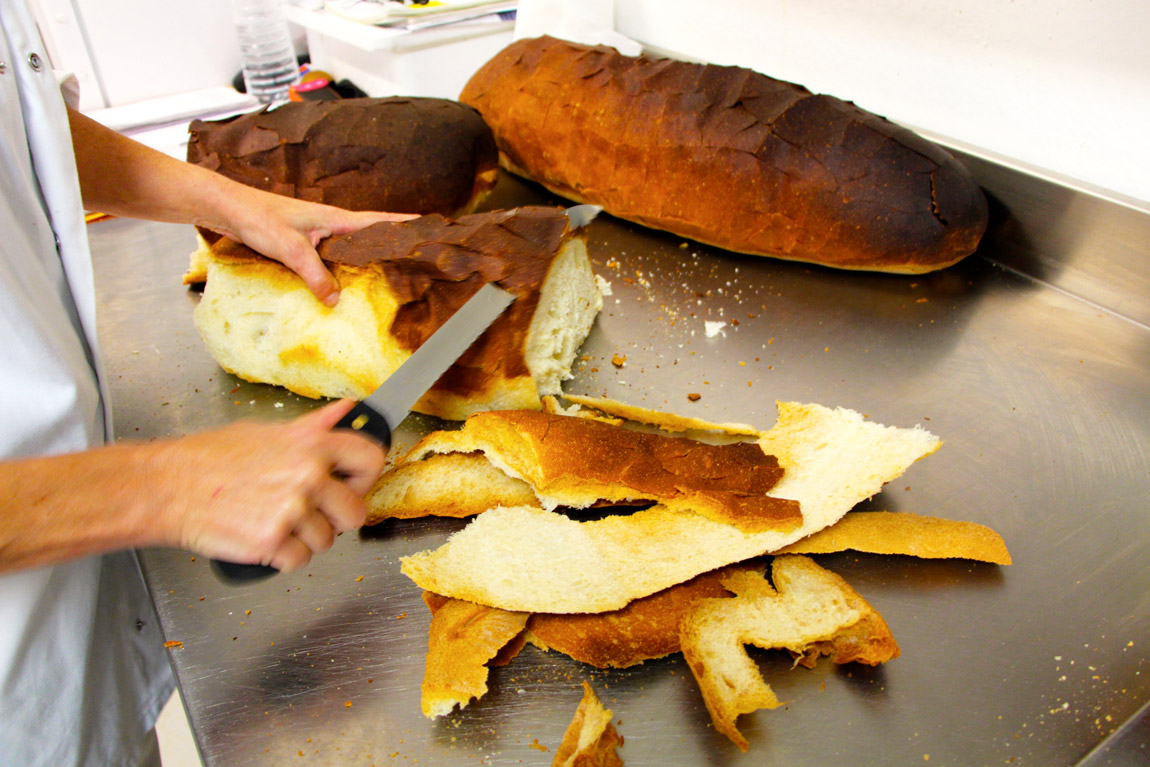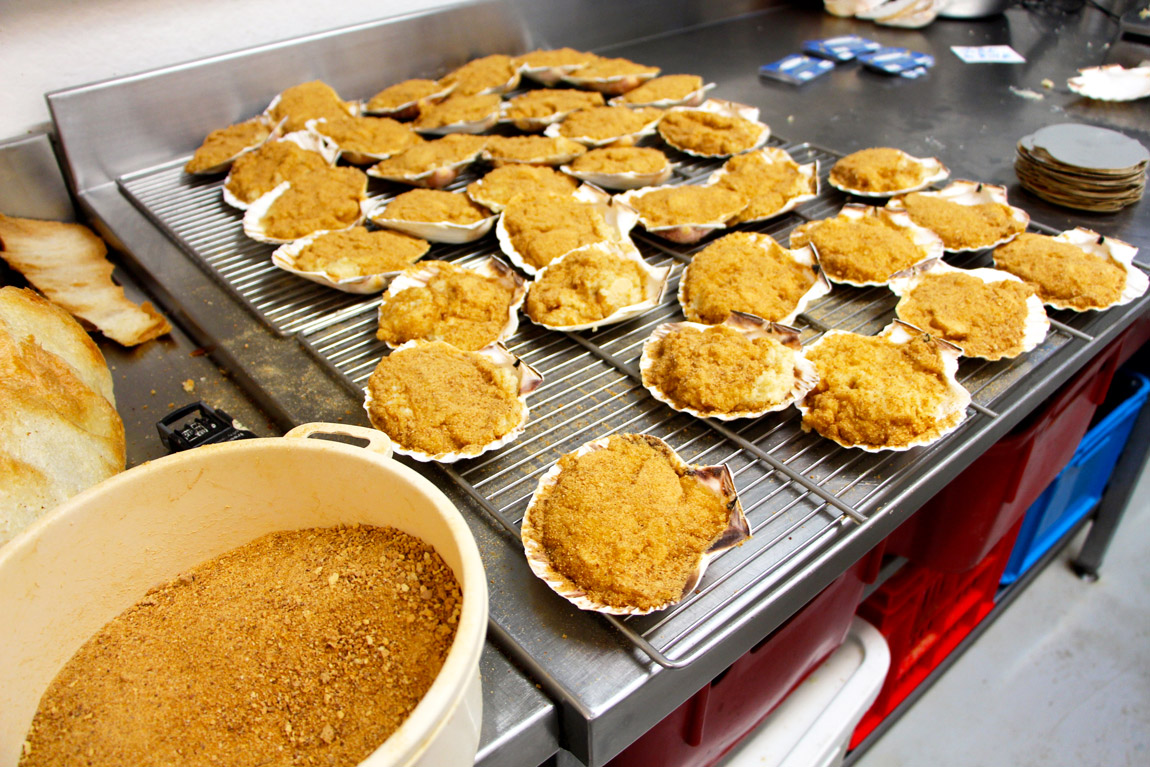 We offer you this scallop confit in its original shell filled by hand with a spoon or packaged in a can or a glass jar.
You can reheat the scallop confit and eat it just like that or you can even make a risotto out of it, or in a puffed pastry, etc.
We are also specialized in producing tuna, mackerel and sardine rillettes, as well as fish and shellfish soups. We do not grind the soups' ingredients in order to preserve the fish bones' sour taste.
As a guarantee of quality, all of our products are without glutamate, no flour addition or any taste enhancer.